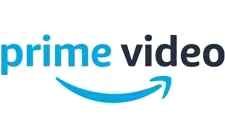 What is it?
Amazon Prime Video is a leading on-demand streaming service that offers a wide choice of movies, TV shows, and original programming.
It features a competitively priced basic service plan that allows unlimited viewing of on-demand movies and shows for a monthly fee. Additionally, various optional add-on services are available for premium channels and shows, plus individual rentals of movie titles that include many new releases.
Prime Video's steady growth has vaulted it into the number two spot world-wide, second only to NetFlix in total subscribers.
How much does Amazon Prime Video Cost?
The monthly subscription cost is $8.99 (plus tax), but you can add an impressive array of premium channels a-la-carte with Amazon Prime Video Channels add-ons. There are more than 100 additional channels available.
Some of the most popular Prime Video channels include: HBO ($14.99/mo), Showtime ($10.99/mo), Cinemax ($9.99/mo), Starz ($8.99/mo), Comedy Central Now ($3.99/mo), Hallmark Movies Now ($5.99/mo), CBS All Access ($5.99/mo), Lifetime Movie Club ($3.99/mo), MLB.TV ($24.99/mo), and PGA Tour Live ($9.99/mo).
Oh, and that free part we mentioned earlier - if you get an Amazon Prime Delivery subscription, you get an Amazon Prime Video subscription included at no additional cost. Hard to believe, but it's true.
An Amazon Prime Delivery subscription that costs $12.99/mo. (plus tax) , or $119/yr. (plus tax), offers a huge savings in delivery costs to anyone taking advantage of the selection, savings, and convenience buying at Amazon offers.
So, regardless of whether you only want a stand-alone Prime Video subscription for $8.99/mo., or you want it for free with a Prime Delivery account, you'll still be getting a good deal.
What can I watch on Amazon Prime Video?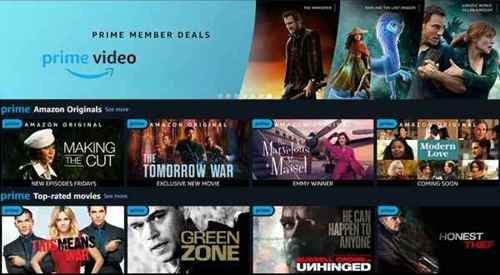 Amazon Original Movies & Box Office Releases
Prime Video features a strong line-up of new box office hits like Mission: Impossible Fallout, Creed II, and The Avengers, as well as an extensive library of past Hollywood hits, old and new.
Amazon backs up this impressive array of movies with its own original movie productions that include: The Handmaiden, The Big Sick, Borat Subsequent Moviefilm, Late Night, The Report, and Manchester By the Sea.
The Prime Video library has in excess of 12,000 movie titles, plus there's more than 6,000 additional titles available for rent. The Prime Video menu indicates which movies that are included in the subscription and which ones are rental titles.
Amazon Original Series & Network/Cable TV Shows
Amazon really stands out with its line-up of critically acclaimed original series, including The Marvelous Mrs. Maisel, A Very English Scandal, The Boys, Tom Clancy's Jack Ryan, Fleabag, Good Omens, Mozart in the Jungle, Transparent, and The Man In The High Castle. Amazon's highly anticipated Lord of the Rings prequel series is slated for release later this year.
There are over 200 Amazon original series available with Prime Video. And if that's not enough, you'll also have access to about another 2,000 network & cable TV shows, like The Sopranos, Boardwalk Empire, and Downtown Abbey.
Another bright spot in the Prime Video line-up is its extensive selection of kids' shows. Old favorites include Thomas and Friends, Mister Rogers' Neighborhood, Sesame Street, Shaun the Sheep, and SpongeBob Squarepants. Amazon has also stepped up to the plate with its own originals, including Clifford the Big Red Dog and Kung Fu Panda: The Paws of Destiny.
Amazon Movie & TV Show Categories
Action & Adventure
Animation
Children & Family
Chill Out
Comedy
Documentary
Drama
Entertainment
Fantasy
Horror
International
Life & Style
Military & War
Movies
Musical
Romance
Science Fiction
Sports
Thriller
Western
Prime Video Sports
Sports fans are served with movies, and live action options, with special notoriety for Prime Video's sports-related documentaries. Notables are All Or Nothing, a behind the scenes look over a season with the Dallas Cowboys, Arizona Cardinals, and Philadelphia Eagles; and Take Us Home, which follows the exploits of English soccer team Leeds United.
Live action includes the NFL Network's Thursday Night Football broadcasts and events that can be found in "Live & Upcoming" on the home page menu. Optional subscriptions are also available for Major League Baseball TV and PGA Tour Live.
What are Prime Video's Main Features?
Multiple Profiles
You can create up to six user-profiles for a Prime Video account, so each member of the family can create there own list of favorite shows.
Three simultaneous streams can be recorded per account, but the same show or movie can only be watched on two separate devices simultaneously.
Parental Controls
The Parental Controls feature provides the capability to implement age restrictions on specific devices. Access to the controls is only available using a PIN created by the primary user on the account.
Mobile App
The Prime Video mobile app is available for most Apple and Android mobile devices, including smartphones and tablets. The user interface maintains the familiar look and feel of the computer and TV interfaces, so you'll be comfortable accessing your account on all your devices.
Downloadable Content
You can download Amazon designated movies and shows to any of your mobile devices so you can watch them even when you're not connected to the Internet.
To find out if a particular title is available for download, check the video's "details" page for a download arrow. If no download arrow exists, it cannot be downloaded.
For TV shows, you can download an entire season or a single episode. There are no download limitation imposed by Amazon, so you can download as much content as you want, subject to the storage capacity of your device.
The Bottom Line
Amazon Prime Video is an excellent streaming service with one of the largest movie libraries available. With its acclaimed original programming, broad spectrum of TV shows, and expanding 4K content, Prime Video is a true industry leader.
Try Amazon Prime Video free for 30 days; or, get Amazon Prime Video included with your 30-day free trial for Amazon Prime Delivery, and get free shipping on all your Amazon purchases for only $4.00 more per month.