---
How to Start Streaming
2/1/2022 6:43:12 PM GMT
---
---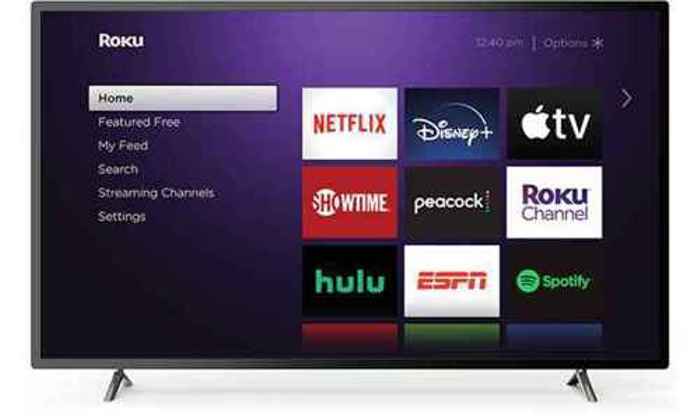 Here's what you need to know about Streaming.
What is it?
Streaming TV is the digital distribution of television content, such as TV shows and movies, delivered over the Internet. Streaming TV stands in contrast to television content delivered by over-the-air antennas, cable, or satellite systems.

Streaming television is concentrated on streaming-on-demand platforms such as YouTube TV, Amazon Prime, HBO Max, Peacock, Disney+, Apple TV+, and other services. The on-demand characteristic means you can watch any program at any time, according to your own schedule. The best streaming TV service also allows you the ability to customize your viewing options by selecting content from different providers (think of it as selecting a-la-carte from a restaurant menu).
Here's what you'll need to start Streaming.
To set up your TV for streaming, you need three things: a reliable high-speed internet connection, a device to stream content to your TV, and of course, viewing content provided by streaming services (YouTube TV, Prime Video, Disney+, HBO Max, etc.).
An Internet connection that is fast enough
to provide content to your TV is critical to an enjoyable viewing experience.
For viewing High-Definition (HD) TV content, you'll need an Internet connection with at least a 5MBPS download speed, and while viewing 4K Ultra High-Definition (UHD) content, you'll need an Internet connection with at least a 25MBPS download speed.
Keep in mind, this is the bandwidth needed to avoid picture degradation or lag on a single TV, and does not take into account other demands on your Internet bandwidth that may come from multiple TVs playing at the same time; from other household members using the internet for gaming or other PC/Laptop activities; or from over the Internet phone usage.
Check out your internet connection speed here:
A streaming device is the best way to stream to your TV
, because they provide the most comprehensive access to the available streaming services. You can search for shows and movies across all the networks, and subscribe only to those streaming services with content that most suits your viewing needs. You are no longer stuck with prepackaged bundles of content you don't care about, at a price that's way too high.
Some newer TVs already have a streaming device built-in, like the highly rated TCL 6-series QLED TV, but most people will need to buy a separate device that plugs into their TV. With all the streaming devices on the market, separating the good from the bad is a chore. The good news is that we've already spent the time doing the research for you in our reviews of the best TV streaming devices available today.
Streaming devices connect to the HDMI port on the back of your TV. If you have a really old TV it might not have an HDMI input port, but fortunately, Roku, one of the best streaming device manufacturers offers the Roku Express+ that has both a HDMI and a composite cable interface for older sets.
A Smart TV's access to streaming services is limited
by the number of network apps installed on the TV. Unlike
the best streaming devices
that have the ability to add apps for nearly any streaming network, Smart TVs only have a few network access apps pre-installed, and changing them can be difficult (or impossible).
Streaming devices also provide an onscreen interface where you can organize your subscriptions and search for content from different streaming platforms, capabilities that Smart TVs lack. From a streaming device's menu, you can search across multiple streaming networks, even if you don't have a subscription, to find those networks that offer your show or movie title for free, and see which networks charge to watch the title you want to see.
You can also stream to your mobile devices use apps from the major streaming providers, like the YouTube TV app. The best shows to stream are then available anywhere from your tablet or mobile phone.
How to get started Start Streaming
1. Choose the right streaming device for your needs. (Help on that here.)

2. Plug in your streaming device to your TV's HDMI port.

You'll also have to plug it into a power source. Then switch your TV's input to whichever HDMI port you used. Typically, there is more than one HDMI port available. If one of the HDMI ports is labeled ARC or eARC, don't use that one as you'll want to use that HDMI port for audio devices, like a quality soundbar to get a full home cinema experience.

3. Connect your device to the Internet.

Instructions for signing into your home's Wi-Fi network should display on your TV after step 2. Make sure you have the name and password for your network in hand so you can enter the sign-in information with your device's remote control. If your device is relatively close to your Wi-Fi router, then go ahead and connect to the router's 5GHz radio if that option is available; otherwise, go ahead and connect to your router's 2.4 GHz radio.

4. Sign into the Streaming Apps of your Choice.

Popular streaming services like YouTube TV channels and Prime Video will typically come pre-loaded to your streaming device, and you'll be able to delete or add apps for the streaming networks you want to watch. Pretty much all the streaming services offer 5 - 7 day trials so you can take a test drive to see if you like the content offered. Think of a streaming service network app like an app on your smartphone. You sign in to your subscribed services by clicking on the app of the network from your streaming device's on-screen menu.
What's Available to Watch?
There are streaming services that offer bundles of network content, including local channels, sports, and movies, such as YouTube TV (like cable, but cheaper), there are specialty networks that only offer programming they create, like Disney+, and there are mixed-content networks that offer movies and shows from other creators, plus the best streaming shows from their own original movies and shows, like Prime Video.
Customizing your viewing content has never been easier, and the big one - all subscriptions are month-to-month, so you can make changes to your heart's desire without being stuck in a long-term contract. Some of the specialty networks like NetFlix promote on-demand programming, where you can watch any of their content anytime, as an advantage over other networks. However, this is a bit of misdirection, as major service providers like YouTube TV include Cloud DVR service with your subscription, allowing you to record any programs on their network and play them back anytime.
TV streaming services will only continue to grow, which makes sense as they provide a vastly superior viewing experience compared to outdated cable and satellite services. If you have any doubts, keep these two facts in mind: since 2018 there have been more scripted original TV shows on streaming services than on broadcast and basic cable networks; and currently, more U.S. consumers are subscribed to the best streaming service that matches their viewing preferences, rather than a cable/satellite TV service.