---
How to Setup Your Apple Smartwatch
1/30/2022 5:19:03 PM GMT
---
---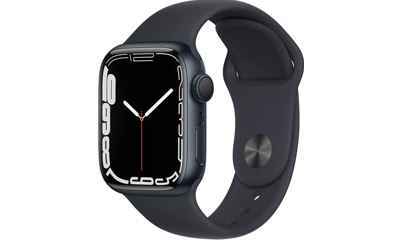 Talk to Siri, Answer Texts & Customize your Watch.
In our review of the Apple Smartwatches we found them to be a marvel of functionality and the best smartwatch available, but getting them to work the best way for your needs takes a few more steps than simply taking it out of the box.
But once you go through this simple setup process, your Apple smart watch will function just the way you want and make your life easier.
What's the easiest way to Setup Apple Watch?
Follow these setup steps:
Open the Apple Watch app on your iPhone.

Select Start Pairing.

Hold the Watch up to your phone's camera, so that it can see the watch face to automatically complete the pairing. (You can also pair your watch manually by tapping "Pair Apple Watch Manually" and selecting the Watch's name in the App and entering the code that displays on the Watch.)

Select "Set Up as New Apple Watch" in the Watch App on your iPhone.

Choose your wrist preference - left or right.

Choose which side you want the digital crown to be on.

Select Start Pairing.

Select "Agree" on the Terms and Conditions popup.

Enter your Apple ID.

Select "OK" when prompted for Location Services.

When prompted in the App, create a passcode on your watch display.

When prompted in the App, select Yes or No on your watch's display to choose if you want to unlock the Apple Watch with your iPhone.

Setup up Apple Pay for mobile payments or select "Setup Later".

Set up Emergency SOS (watchOS 3 only) - Allows you to continuously hold down side button on Watch to call emergency services.

Install apps on your Apple Watch by selecting "Install All" to start the download of versions already on your iPhone, or select "Choose Later" to pick your own at another time.

The iPhone Watch App will now start syncing your Watch to Your iPhone.
You should be good-to-go once syncing is completed, and be ready to enjoy your Apple Smartwatch Series 6 or most other Apple watches in a way that best fits your needs.