---
---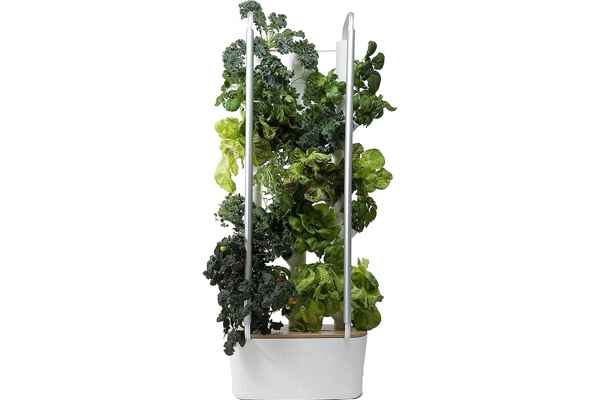 The Gardyn Home Hydroponic Garden is a vertical hydroponics system that can produce up to 30 fresh and healthy vegetables and salad greens, including lettuce varieties, fruits, flowers, and herbs. It is a self-contained unit that can be placed anywhere in your home.
With Gardyn's 100% pesticide-free, organic, and grown from non-GMO seeds, you can enjoy nutritious produce all year long. In just 2 sq. ft. of space, you can harvest 8-10 lbs. of delicious produce a month, which is equivalent to what's produced by a 1,300 sq. ft. outdoor garden.
The Gardyn Hydroponic Garden features Kelby, an app driven "growth assistant" that monitors the automated water and light sensors, and provides easy re-ordering of plants. For those that want to embrace the sustainable future, you'll be investing in a zero-waste system that conserves water and is energy efficient.
---