---
How to Secure Your Wireless Wi-Fi Network
1/5/2022 2:39:07 PM GMT
---
---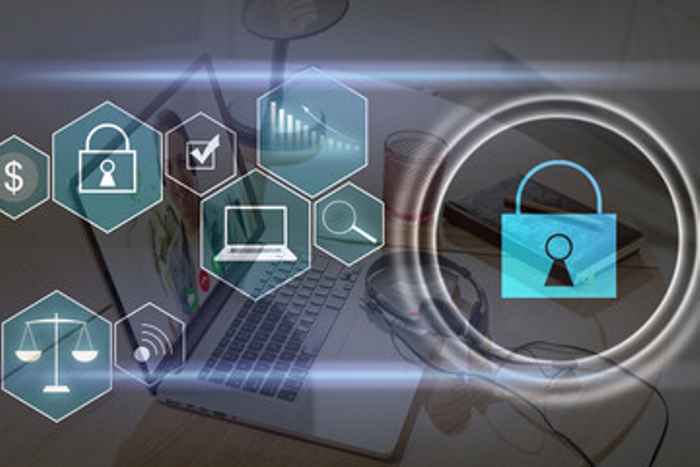 Tips for making your wireless network safe.
What's a Wireless Wi-Fi Network?
A Wi-Fi network allows an internet connection to be shared with multiple devices in a home or business via a wireless router. The router is connected directly to an internet modem that is the connection to your Internet Service Provider (ISP).
The router acts as a hub for managing your ISP's internet signal to and from all your Wi-Fi enabled devices. The best wireless Wi-Fi routers allow you to keep the information on your wireless network safe, a must in today's environment.
How can I secure my network?
Generally speaking, you can achieve peace of mind that your information is secure by following these steps:
Change your router's admin settings - Routers come with factory-default passwords that are easy to find, giving a hacker easy access and control of your network if you don't change these credentials, leaving all the information on your devices vulnerable.

Simply login to your router using your web browser with the IP address or network name provided by the manufacturer, and change the username and password in the router's settings.

Long and complex passwords are safer, and router access and network access passwords should be different. Also, you should disable remote administrative access.

Make sure you change the default network name (SSID) to a name that does not directly connect the network to you.

Set up a separate network for guest use - Restrict access to your network password to household members and provide a separate password for guest use. Check to see if your router will let you disable the guest network after a set amount of time.

You can also use a guest network to give access to any Internet of Things (IoT) devices in your home to make sure your IoT devices don't have access to your bank accounts and other sensitive data that is on devices using your primary Wi-Fi network.

Enable your router's Wi-Fi Protected Access-2 (WPA2) encryption - WPA2 provides unique encryption keys for each wireless client that connects to the router so that if any data is intercepted it cannot be deciphered.

If your router does not support WPA2, you should replace it with a more modern router from our list of the best wireless Wi-Fi routers available.

Keep your router's firmware up-to-date - On many routers you can set firmware updates to run automatically to ensure that security patches are always available.

If your router's admin settings don't offer this, make sure you login once a month and manually check to see if any firmware updates are available.

Always use good AntiVirus and AntiMalware software - Windows users have the excellent Microsoft Defender Antivirus and AntiMalware software built-in to the operating system.

Non-Windows users can utilize the free Avast One software for top-notch antivirus and antimalware protection.

When an attack tries to reach devices on your wireless network, a good antivirus and antimalware suite will protect you against unwanted intrusions.

Follow good "best practices" to guard against security breaches - Exercise great care when providing sensitive information to web sites. Never provide information online unless your absolutely sure the who will be getting the information. Don't guess.

Never open links or files in an email unless you are absolutely sure of the email's source and the content of the file.

Make sure that any device that has access to your Wi-Fi network utilizes up-to-date security software to prevent back-door access by unauthorized hackers.
Taking these steps will take you a long way to avoiding security breaches on your network, and protecting sensitive information.